Curlew Hills 9/11 Memorial Ceremony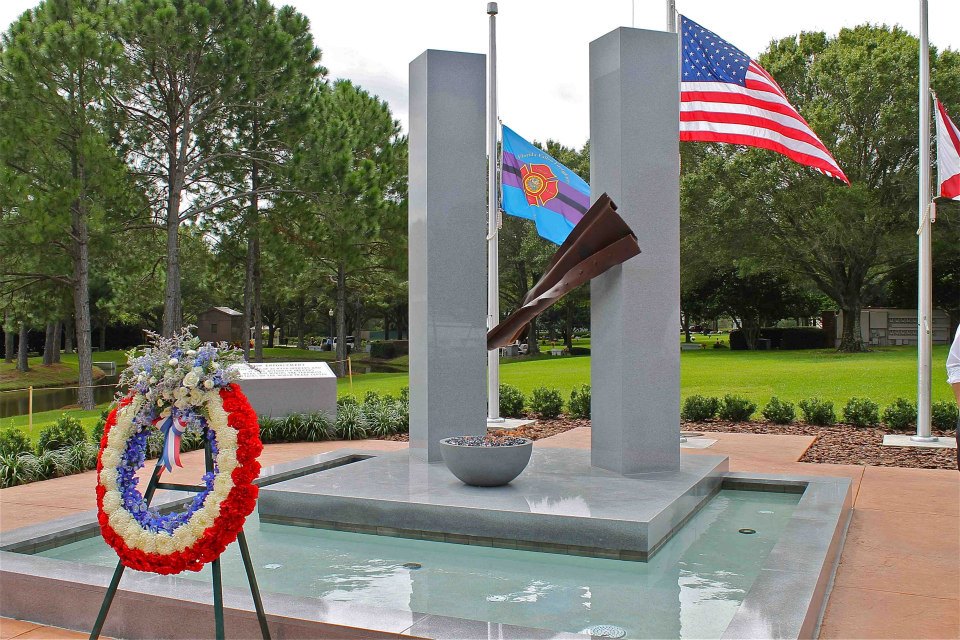 History of the Palm Harbor 9/11 Memorial
In 2011, Curlew Hills Memorial Garden Director Keenan Knopke made a generous offer to build and sustain a 9/11 Monument of remembrance to encase a 150lb piece of steel beam that the Palm Harbor Fire Department acquired through the New York Port Authority, WTC Tower remnants. The memorial site broke ground in April of 2012 and was unveiled to the public on September 11, 2012.
Nearly 1,500 people attended the unveiling of the 9/11 memorial in 2012. It was a ceremony filled with emotion as everyone gathered to dedicate this beautiful memorial to honor the victims of the September 11 attacks. Members of Local 2980 participated in the event as members of the Palm Harbor Fire Rescue Honor Guard. Thanks to all of our members who attended.
Visit the 9/11 Memorial Website by clicking here!
Page Last Updated: Jan 19, 2019 (21:11:33)